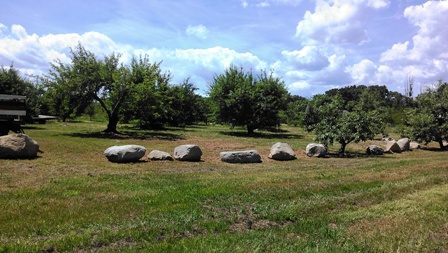 Sunset Orchard has been a family run and owned business for 50 years.
In the winter of 2013 Sunset Orchard was sold to a family who will continue to carry on the tradition of agriculture farming. Sunset Orchard will always remain an orchard dedicated to growing healthy fruit, bringing families together for apple picking, educating the young on the importance of farming, and supplying the locals with sweet treats and fresh fruit. Sunset Orchard is a place to come and make memories!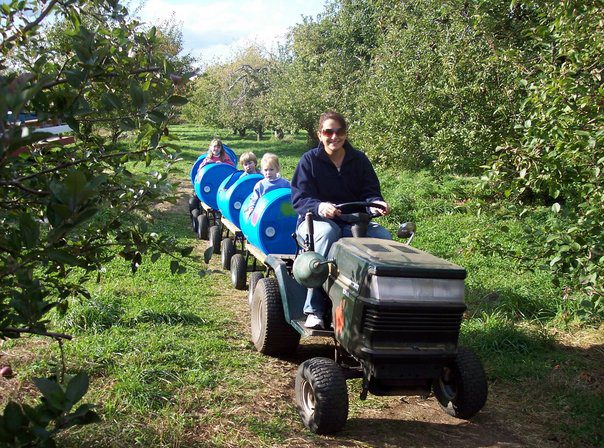 Our "Tractor Train"
Sunset Orchard is located 20 miles west of Providence. On our 18 1/2 acre farm we grow 18 varieties of apples, our largest variety being the sweet and juicy Macoun.
We also grow a small variety of peaches, pears, nectarines, crab apple, and Italian plums.
All of our fruit is grown and cared for by us personally right here on the orchard, we pick them fresh and sell them fresh. We sell no such thing as "last year's apples"!!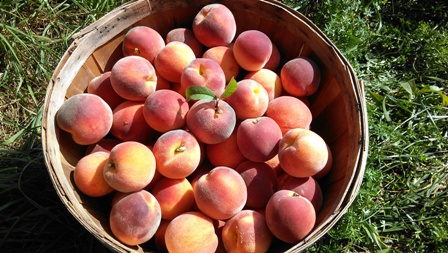 2014 crop of peaches
Sunset Orchard is a seasonal based business and is only open during the fruit picking season from mid August to the end of October. When open the days and times will be listed on our Home page.